We hope you are enjoying playing FIST OF THE NORTH STAR: LEGENDS ReVIVE.
Crossover Event Gacha: Heihachi Mishima now on!
As part of the Channeling Points Campaign, Heihachi Mishima's

Channeling Points can be unlocked for far fewer Fighter Shards!
If you've been struggling to unlock Channeling Points because you're lacking Fighter Shards, this is your chance!
You only need 54 Shards to unlock 20 of Heihachi Mishima's Channeling Points!
Once available, you'll be able to continue unlocking up to

30 of his Channeling Points for just 58 Fighter Shards!
That means you only need a

total of 112 Fighter Shards

to unlock 30 Channeling Points, whereas previous UR Fighters require

up to 354

!
Don't miss this chance to get a Crossover Fighter whose Channeling Points are easier to unlock!
 *The number of Fighter Shards required to unlock the Channeling Points of this Campaign's Fighters will not be increased after the Event Gacha period.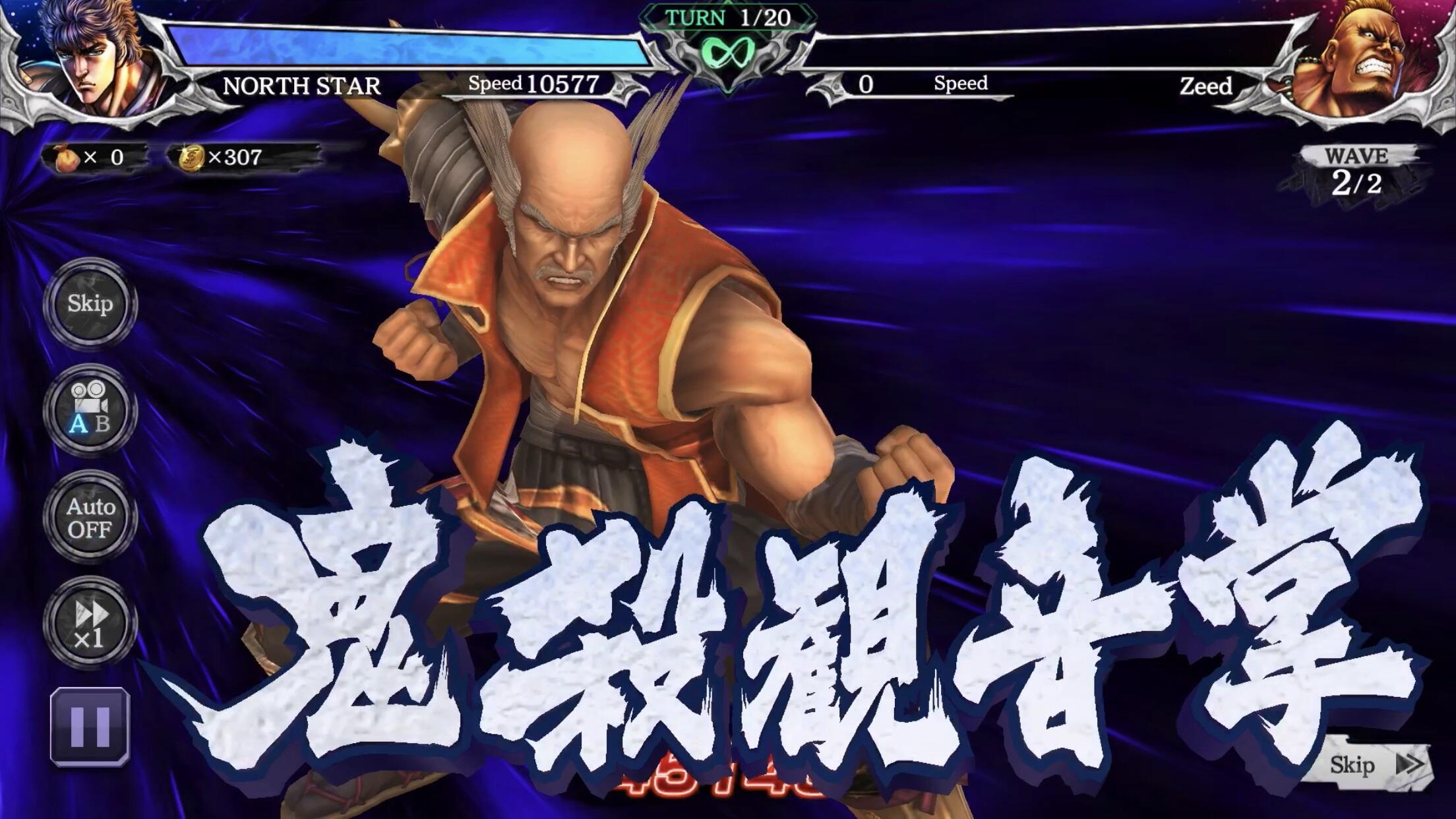 June 21, 2022 (Tue) at 20:00 UTC - June 29, 2022 (Wed) at 19:59 UTC.
■ Regarding TEKKEN 7 Crossover Fighters
TEKKEN 7 Crossover Fighters can only equip
Crossover-exclusive Charms to Page 1 of their Charms.
Please be aware that types of Charms other than those listed above cannot be equipped.
Crossover Charms cannot be equipped to other Pages
and can only be equipped by TEKKEN 7 Crossover Fighters.
In the Crossover Event Gacha: Heihachi Mishima, UR Heihachi Mishima has a chance to be pulled.
Each time you pull from this Gacha you will receive 6 Items. You can pull for free once per day.
Furthermore, there is a certain chance to pull a bonus slot. Get certain Fighters, such as UR Heihachi Mishima, from the bonus slot.
On top of this, depending on the number of pulls you make in the Event Gacha, get glorious Rewards such as UR Heihachi Mishima, (All) Fighter Shards and a Red Charm Chest from the Event Gacha Bonus that is underway at the same time.
A special lineup which includes Heihachi Mishima Shards, Luxury Fighter Training Sets, and much more is on sale!
*Event Gacha Bonus Period: Until June 30, 2022 (Thu) at 19:59 UTC.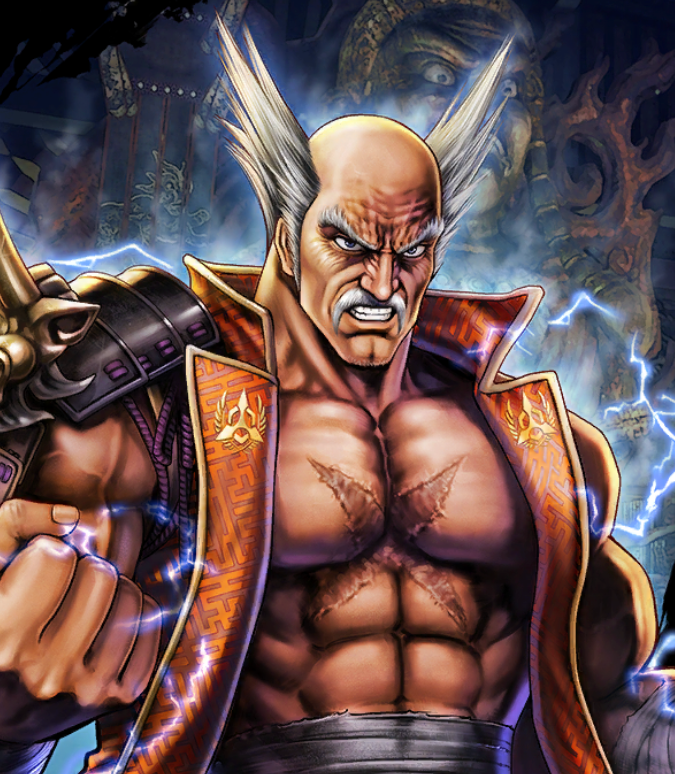 A man of immense political and economic power who reigns as the first head of the Mishima Zaibatsu. With his mastery of Mishima Style Fighting Karate, he became renowned as the "King of the Iron Fist". Having discovered that his beloved wife gave birth to a boy who inherited the DEVIL GENE, Heihachi, with the power of the Mishima Zaibatsu at his disposal, prepares to take down his own son.
Special Technique: Stonehead
With his thick skull that can even smash a rock, Heihachi bashes his opponent's head in with an almighty headbutt.
Secret Technique: Demon Crushing Strike
Heihachi unleashes two Electric Wind God Fists on his opponent followed by Pressure Point then Tenma Barrage. Then, he launches them into the air, channeling all his energy into his palms for for one final strike that blows them away.
Please check the in-game description for more details on Heihachi Mishima's abilities.
*You can check the drop rates and contents of the Gacha in Drop Rates on the Gacha screen.
*You can check the Bonus Slot pull rate on the Bonus tab in Drop Rates on the Gacha screen.
*If the Event Gacha is not displayed at the scheduled time, please restart the app.
*The contents of the Event Gacha are subject to change without notice.
Thank you for playing FIST OF THE NORTH STAR: LEGENDS ReVIVE.