We hope you are enjoying playing FIST OF THE NORTH STAR: LEGENDS ReVIVE.
Clear Missions and claim your Rewards!
New

"Gate of Shura"

Missions!
Purchase a Rank Up Pass for Gate of Shura
to get access to even more glorious Rewards and Gems at the time of purchase.
Don't miss out on this incredible deal!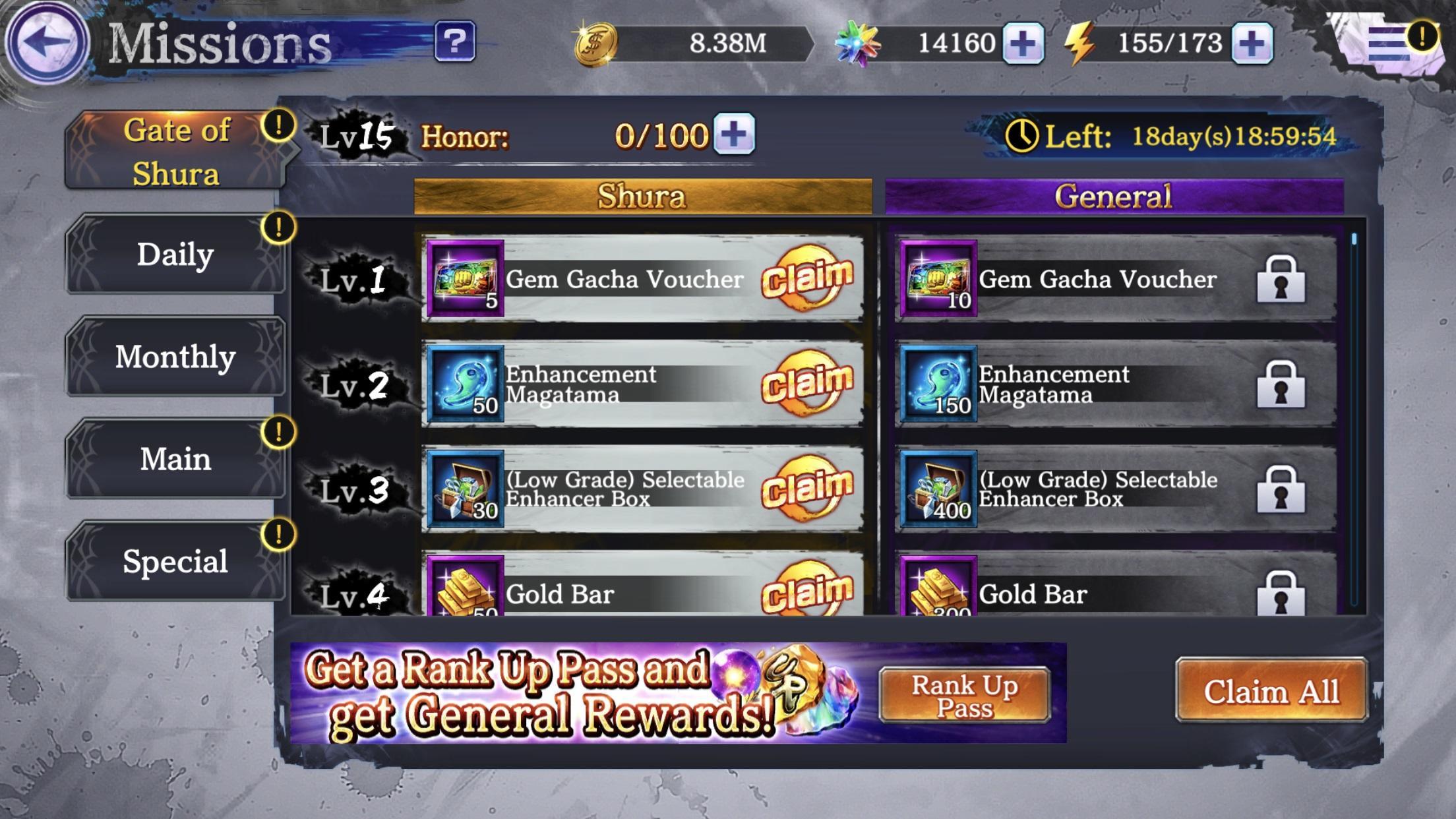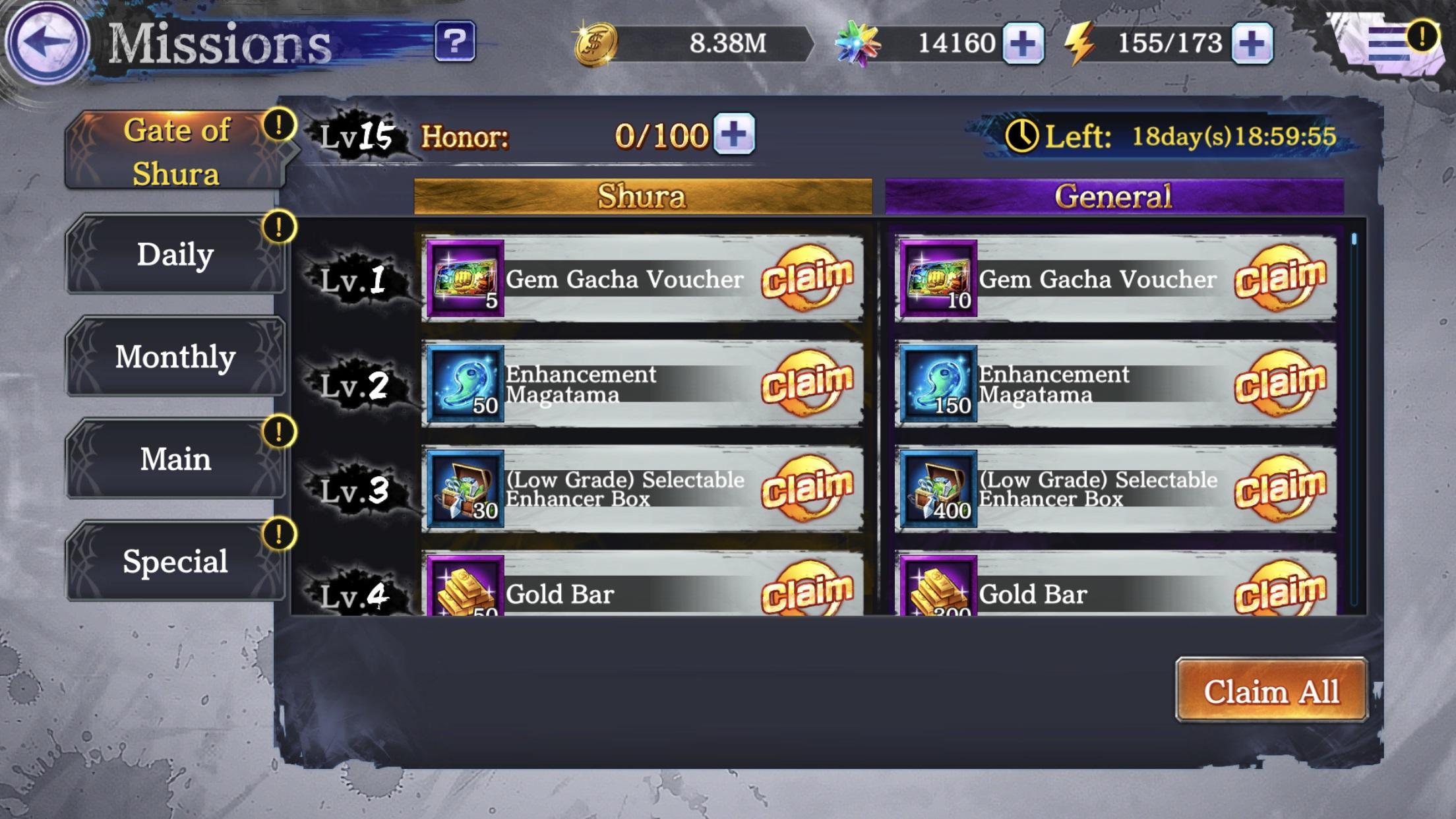 *Screenshot is from a work in progress.
Rewards can be obtained from the Gate of Shura based on your Honor Level.
Clear Daily and Monthly Missions to earn Honor Points.
Your Honor Level will be increased upon reaching certain Point milestones.
There are 2 types of Rewards: Shura Rewards and General Rewards. Shura Rewards can be obtained by any User based on their Honor Level but
a Rank Up Pass must be purchased to be eligible for General Rewards.
Rank Up Passes are valid until 19:59 UTC on the last day of the month they are purchased
and provide access to General Rewards in addition to Shura Rewards.
Users that purchase a Rank Up Pass in the middle of a month will also receive any applicable General Rewards up to their current Honor Level.
Purchasing a Rank Up Pass even gets you Gems, making it an incredible deal.
For more information on the Gate of Shura, please refer to the in-game Help screen.
*Rewards that remain unclaimed after the last day of the month at 19:59 UTC will be sent to your Inbox.
*Gems obtained by purchasing a Rank Up Pass will count towards the Pass holder's VIP Level but will not count towards Gem totals required for Campaigns or Events that require specific amounts of Gems to be purchased in order to receive rewards. Eg. Gem Sacks, Gem Purchase Bonuses, Total Gem Purchase Campaigns or Daily Gem Purchase Challenges.
*If new items or content are not accessible despite unlock requirements having been met, please restart the app.
Thank you for playing FIST OF THE NORTH STAR: LEGENDS ReVIVE.