We hope you are enjoying playing FIST OF THE NORTH STAR: LEGENDS ReVIVE.
Climb as high as you can by defeating enemies who lie in wait.
Clear each floor to claim your Rewards!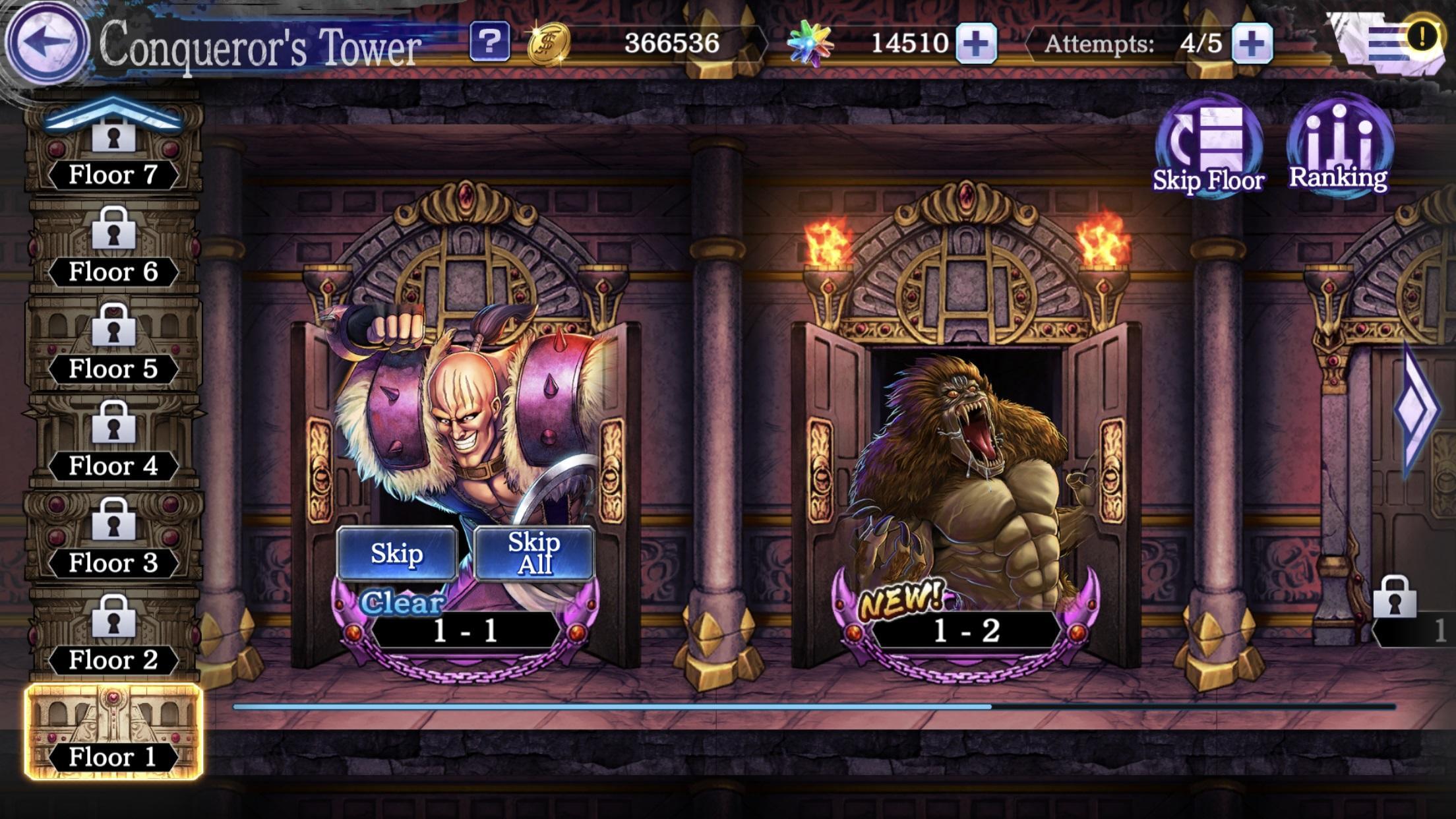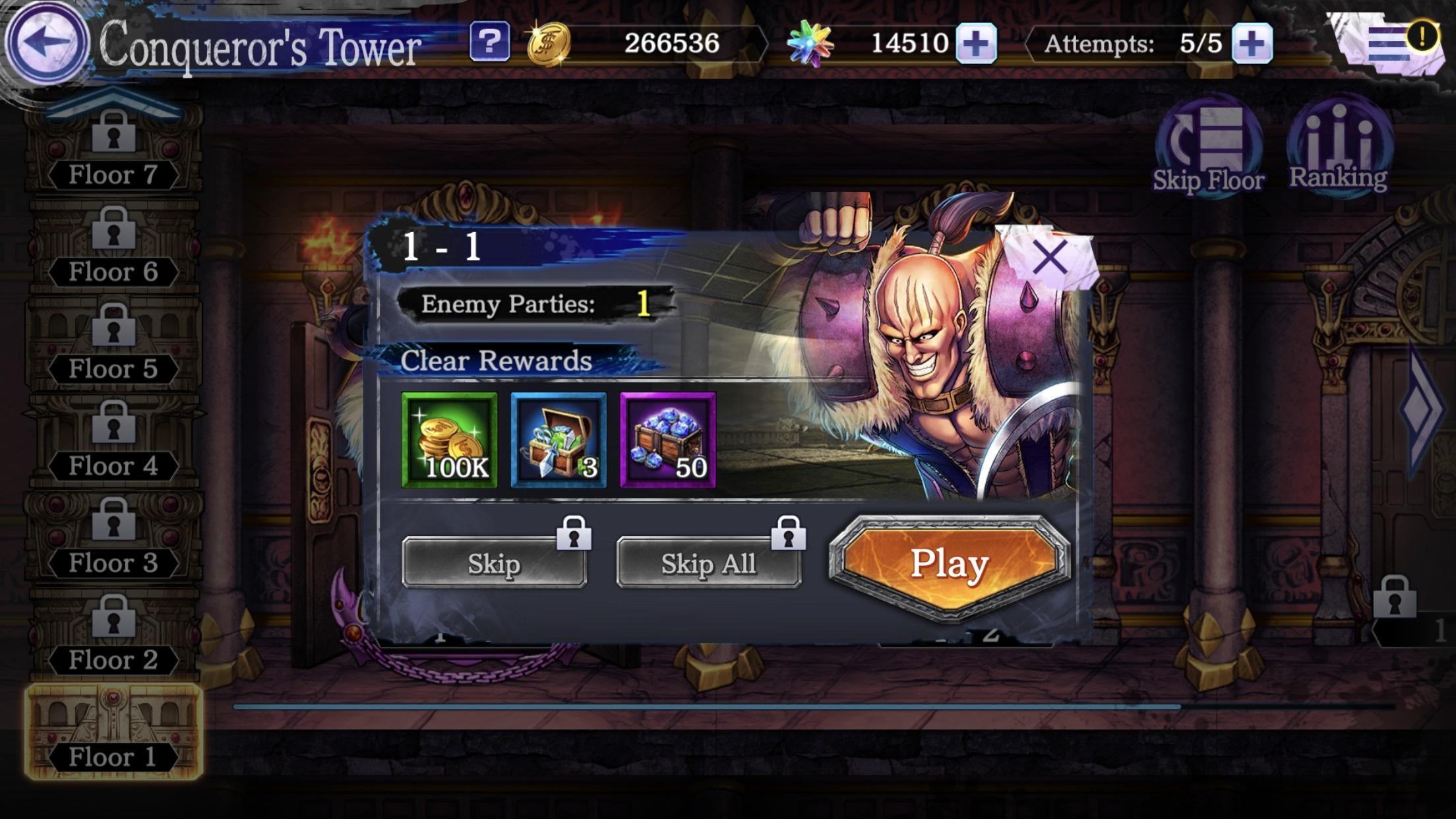 *Screenshot is from a work in progress.
Conqueror's Tower challenges you to climb as high as you can by clearing each Floor.
Each Floor is divided into Areas. Defeat all enemy Parties
in each Area to proceed to the next Floor.
Challenging the Conqueror's Tower requires you to spend Attempts.
You will get Rewards for each Area cleared.
Using Attempts will also give you Rewards for Areas that have already been cleared.
The higher the Floor or Area, the better the Clear Rewards.
Even more floors will be added in future updates.
Clearing an Area requires 1 Attempt.
*Attempts reset daily at 20:00 UTC.
Some Areas include multiple enemy Parties.
Users must create an equal number of Parties in order to play them.
*Please note that a Fighter cannot be assigned to more than one Party.
You must assign different Fighters to each Party for Areas that require multiple Parties.
You can reset the progress of Parties that have cleared each Area.
Resetting a Party's progress requires the Area to be cleared again, however, it also enables you to edit your Party.
Skipping Floors allows you to skip Floors/Areas based on the Power of the Party that you edited on the Home screen,
meaning you can start from a Floor that matches your Power level.
Use the Floor skip function on your first ever attempt for even better Rewards.
You cannot obtain Area Clear Rewards if you skip Floors.
Earn Rewards by using Attempts to clear Areas and Floors.
*Skipping Floors does not use Attempts.
*Partially cleared Floors and Areas will be counted as having been cleared if skipped.
For more details, please check out the Conqueror's Tower screen.
*If new items or content are not accessible after maintenance despite unlock requirements having been met, please restart the app.
Thank you for playing FIST OF THE NORTH STAR: LEGENDS ReVIVE.