Thank you all for playing FIST OF THE NORTH STAR: LEGENDS ReVIVE. My name is Iwamoto and I am the producer of the game.
Opening:
We have been having stability issues since the release of the game, and for this we want to deeply apologize to all fans and users who were waiting patiently for a new Fist of the North Star gaming experience. We also want to apologize to the original creators of the series and all others involved for any and all concern we might have caused.
We are determined to move forward in creating an enjoyable experience that all fans can enjoy and providing it as soon as possible.
Current Issues:
Allow me to touch on some of the more common issues and problems users have faced since release and their current status.
1-

Cannot start the game (the server is full) or cannot log in (the game is slow/heavy)
In the days just after the servers opened, we were overwhelmed by the amount of players trying to log in, leading to a situation in which the servers were full for some time and new players were unable to begin playing. We expanded the servers on September 7 to deal with the influx of players.
There are also times during the day when there are larger volumes of players logged in, leading to longer loading times. We are also working on alleviating this situation.
2-

Cannot proceed from a specific Tutorial
Once a player has reached level 15 and unlocked the Dojo, the tutorial for this mode can present a problem which impedes progress. This bug was fixed during maintenance on September 7 and should no longer appear.
However, accounts that encountered this issue need to be fixed separately. If you have run into this problem, please contact us through Customer Support so we may make the adjustments needed on your account.
3-

Why is there so much maintenance?
We want to apologize to all our players enjoying the game for the sudden maintenances that have occurred. There may be times in which we are forced to perform an emergency maintenance at unexpected periods so that we may continue providing you with the content you have come to expect.
We aim to have an environment in which users can play without any issues at any given time. To do so we intend to do away with such sudden emergency maintenance procedures as much as possible, and in cases where it cannot be helped, to provide a notification early enough for all players to know.
Updates
Our priority at the moment is to provide a stable service.
With that said, we are also currently preparing new modes and events to enjoy, such as the one below:
Kumite Mode

(Available in October)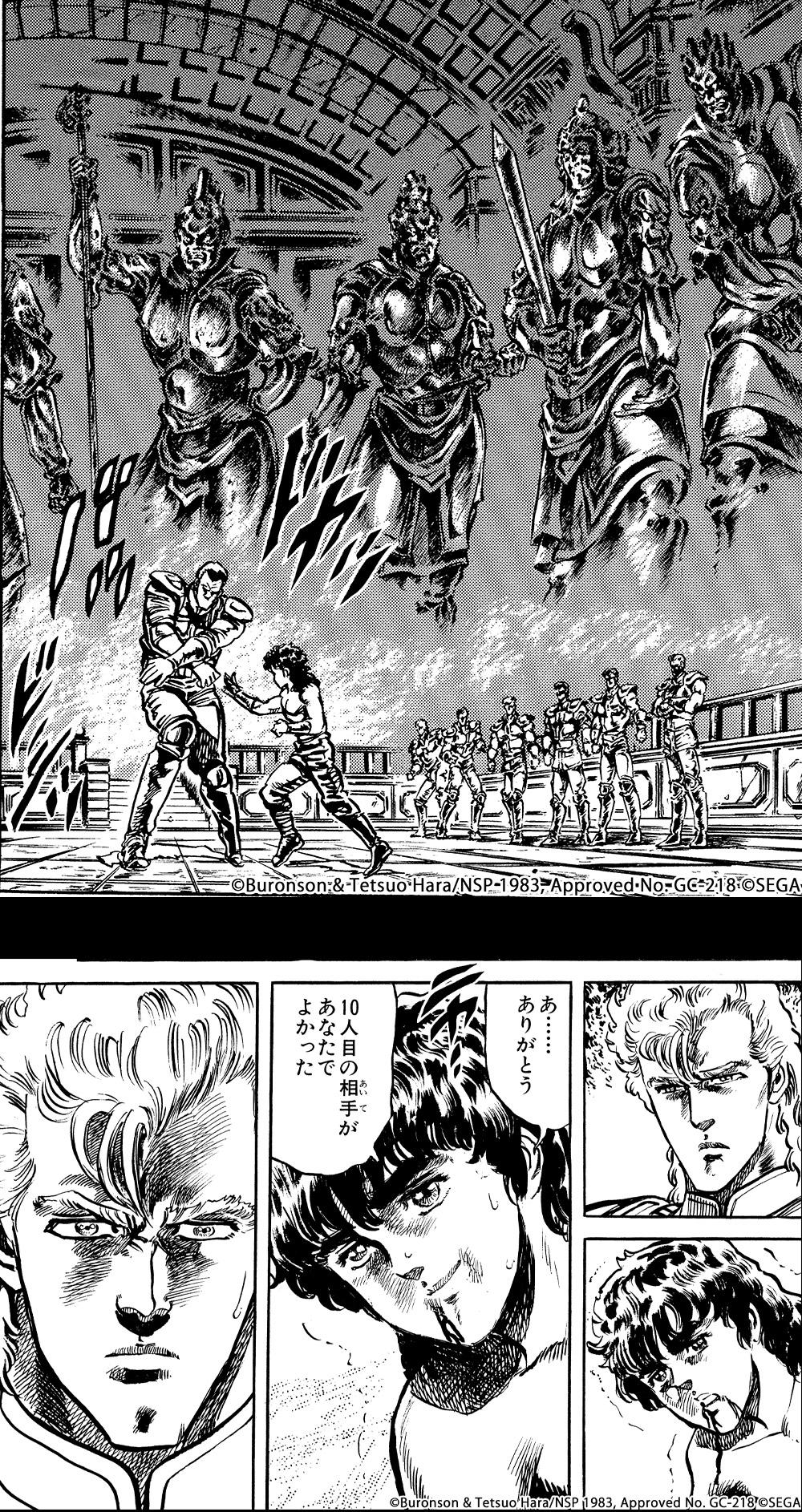 This is a new PvP mode based on the Nanto Junin Kumite in which a young Kenshiro first met Shu. It is scheduled for release soon and will have you create a team of 10 Fighters to compete in Preliminaries and a Championship. You will earn Kumite Medals (to use in a special
Kumite Shop) according to your ranking.
To win, you need to train 10 of your Fighters. We recommend that if you have only focused on training your current team so far, to expand your total of viable Fighters to this amount.
Furthermore, we intend to have this Kumite mode be available for play at any given time. However, since it is still undergoing development, this initial event will effectively be a 1-day Beta version of the final product that will become available. More details will become available in the in-game news section. We appreciate your patience until then.
Closing
After experiencing the passion of Fist of the North Star fans for the series on the first day of having the game available, and knowing the expectations we carried on our shoulders, we want to apologize for the instability that became an obstacle on the playing experience of our users.
We are now more determined than ever as a team to provide a fun voyage into the world of FIST OF THE NORTH STAR: LEGENDS ReVIVE. We look forward to serving you only the best of what we have to offer.
2019.09.27